The Wait is Over...UNO is here!
Written by
Aly Beach
Tuesday, October 31, 2023
Posted in General
The wait is over...the brand new Connect2Go UNO IP Hybrid Security Alarm System is here, and it's ready to ship! Aartech Canada has received the first Canadian batch. Order soon - very limited quantity!
This is a great alarm solution for new installs and as an original Powerseries system replacement and/or upgrade. UNO is the ideal solution to fill the gap from Powerseries - You can now maintain Powerseries systems with less hassle.
The UNO is a full-featured security system panel that supports IP and cellular communication, wired and wireless sensors, email, push, and SMS text alerts. It's the perfect fit for upgrades to an older system, as well as new installations and can act as a drop-in replacement for discontinued PowerSeries panels. UNO is easy to use and program with intuitive remote management & firmware updates.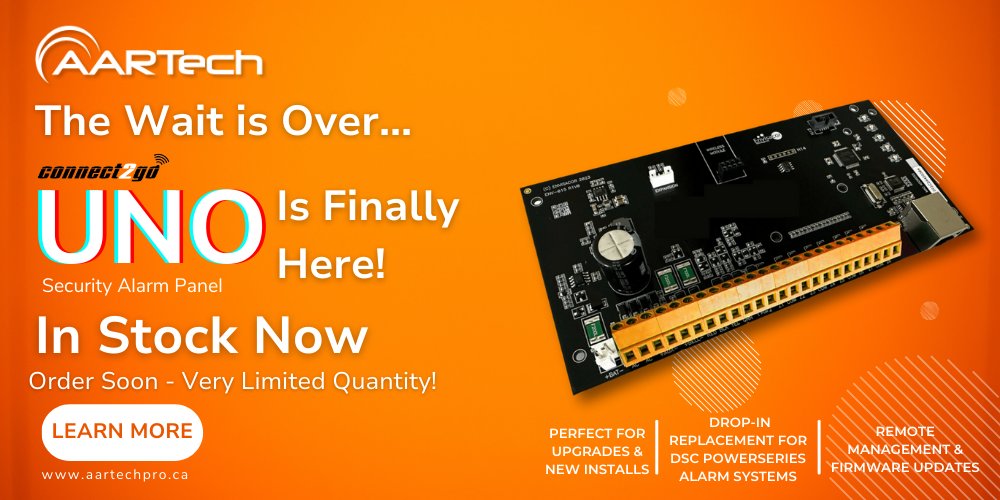 Here's what UNO can offer you:
Eight on-board wired zones, which can expand to 128 zones
IP-based connection - no phone line needed
Self-monitoring or monitored options
Supports a variety of DSC wired keypads including PK5500, PK5501, RFK5500, RFK5501
Works with DSC 433 MHZ wireless sensors via RFK keypads
Planned support for Honeywell keypads coming soon
Compatible with Connect2Go Sidekick LTE communicator
Can enable Alexa or Google Assistant IP and cellular communications, cloud programming & more on older systems
Complete remote control of all panel features
Full event logging - event alerts available for push, email, or SMS
UNO Webinar
Want to learn more? We recently hosted a webinar just for the UNO. Sign in and watch it here. Dealers only. Can't access it? Become a dealer or contact us, and we can get you in.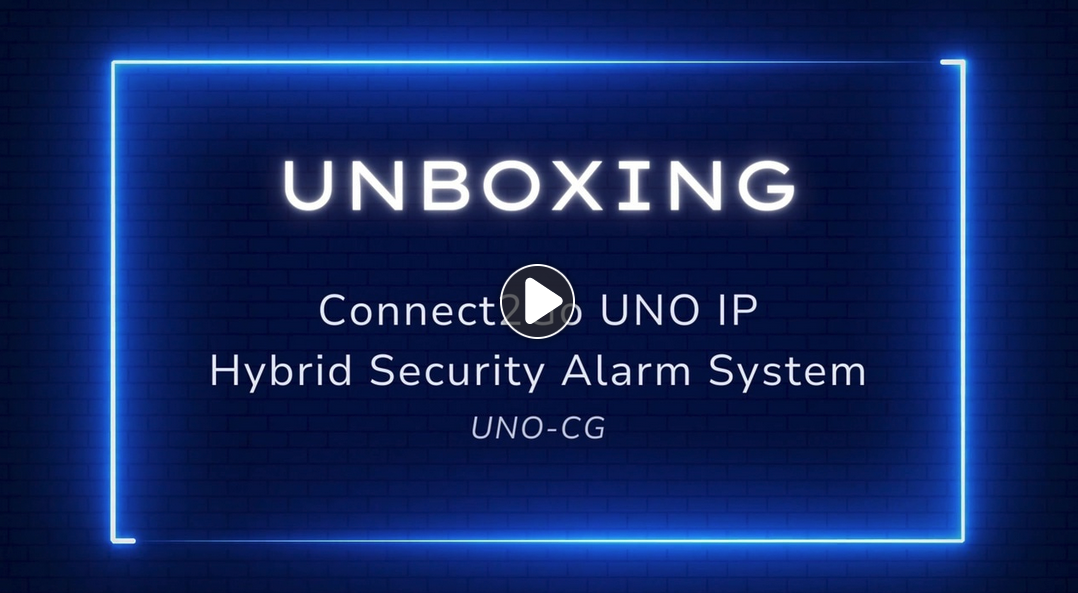 What's in the box?
UNO alarm board
Battery connector cable (for standard 12V alarm batteries)
Zone and battery resistors
Nylon standoffs
Please note: It does not include a power supply, enclosure, or battery. Learn more about recommended enclosures, batteries and power supplies for the UNO.